With your financial gifts, you can be an agent of comfort and hope for the people of Eastern Nicaragua.
Use the "DONATE" buttons below within these designated areas of need OR send a check to: Renew the Hope, 1769 Chicory Ct., Redding, CA 96002
General Operating Expenses
Support the ongoing expenses of Casa Bernabé Orphanage, including wages and refurbishing projects
Child Sponsorship
Fund a child's room and board at the Orphanage; clothes/shoes, medication, tuition and school supplies at Verbo Christian School. $300/month will fully fund one child, but any donation is appreciated.

College Scholarships
Fund a student's post-secondary education at a Nicaraguan university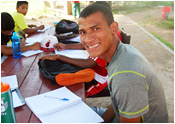 Feeding Centers and Community Outreach
Support the ongoing expenses of local Feeding Centers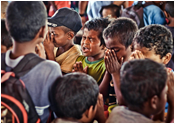 Add a Special Project Button – in Thive Cart